45. Grenzland-Filmtage International Film Festival
Ticket Prices
Single ticket

€

6,00

Single ticket children's film

€

3,00

Single ticket specials

€

5,00

Single ticket film concert

€

10,00
Award ceremony
The best comes at the end - the traditional conclusion of our festival is the Filmtage Brunch at JAM - Jugend- & Kulturzentrum Selb, including the award ceremony. Which prizes are awarded during the Grenzland-Filmtage is explained on this page.
Audience awards
IIn cooperation with Rosenthal GmbH the annual audience awards are presented in the form of a high-quality porcelain vase. The winners in the categories feature film, documentary, short film and medium-length feature film are determined by the audience.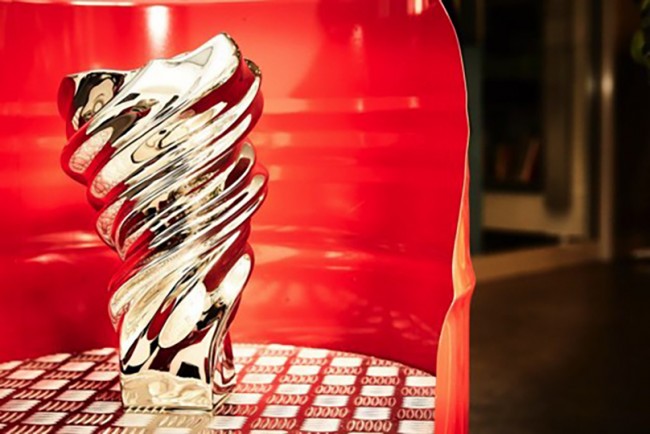 Jury film award "Eastern European Film"
For many years, the prize for the best Eastern European film has been awarded in the name of the city of Selb. A changing jury chooses the one that impresses you the most from a selection of films. This prize is donated by the city of Selb and comes with prize money of € 1.500.
Jury film award "Newcomer Film Award"
Thanks to a cooperation with the Sparkasse Hochfranken, the best works of young filmmakers are selected and the winning film is rewarded with prize money in the amount of € 500. This film award is also decided by a changing jury, which selects the most successful work by young filmmakers in their eyes.
ZuKi film award children's film
And finally, there is one prize that is always awarded first and foremost: The selection of the best children's film. To determine this, usually about 250 ZuKis (Zukunft Kinder e.V.), i.e. day nursery kids, storm the cinema on Thursday morning before the official opening and vote for the best children's short film.
Indie-Award
In 2022, a new award will be presented for the first time, namely the Indie-Award for the best independent film in the program. The winner is selected by the Independent Filmakademie Fichtelgebirge and is endowed with a prize money of € 500, donated by the company PROBAU Massivhaus GmbH.
Award ceremony
This year's award ceremony will take place on Sunday, 24 April 2022, at 11 am at JAM - Jugend- & Kulturzentrum Selb.